1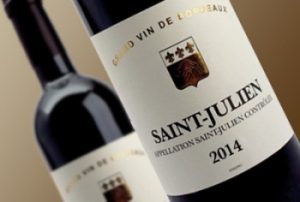 CH LAGRANGE vs CH LÉOVILLE BARTON
In the center of the Haut-Médoc, the commune of St-Julien produces elegantly structured wines. With eleven (11) Crus Classés (Classification de 1855 du Haut-Médoc), St-Julien is amongst the best quality communes of Bordeaux. With many top Chateaux, the competition for top dog in St-Julien is fierce. Both Châteaux Léoville-Barton and Lagrange are usually in the running. This tasting was a unique opportunity to compare 4 vintages of two reputed Chateaux from the high quality commune of St-Julien.
@ Les Conseillers du Vin, in the usual blind tasting format, a group of 16 experienced tasters analysed/compared four (4) vintages of both Chateaux. At this point one must remember that wines from the late 80's and 90's were not produced with grapes as ripe and concentrated as today's more recent vintages (2000+). Wines from that era usually offer higher acidity and firmer tannins and tend to be fresher, leaner and more elegant.
Results: To establish the order of preference of the tasting panel, 3 points were awarded to a first place vote, 2 pts for a 2nd place vote and 1pt for a 3rd place vote.