1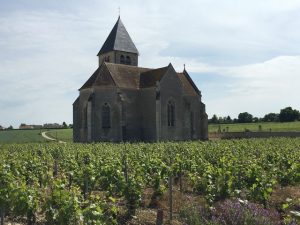 Great vintage for whites, the excellent 2014 Burgundies display good character, freshness, finesse and aging potential. Two weeks ago @Les Conseillers du Vin we tasted the Burgundy reds 2014. The quality level was excellent but irregular. On the other hand, the whites were excellent to outstanding and consistent. Available in our market, many of these whites offer bright acidity confirming their excellent potential for aging.
As usual a group of 16 experienced tasters analyzed seven (7) 2014 white Burgundies plus a mystery wine in the usual blind tasting format.
Results: To establish the order of preference of the tasting panel, 3 points were awarded to a first place vote, 2 pts for a 2nd place vote and 1pt for a 3rd place vote.
To better understand this vintage it must be mentioned that 2014 was saved by a perfect end to the growing season. Ideal climatic conditions in September and October assured full ripeness with a lower alcohol content and fresh acidity.